In House design Studio
Our designers who hails from the reputed Fashion Institutes with their rich Industrial experience keeps creating designs as per market trends and the buyer's preferences. As a leading fine crafts producer, our designers keep track on the ever-changing global style and fashion. Our designers are capable of transforming any ideas into beautiful products.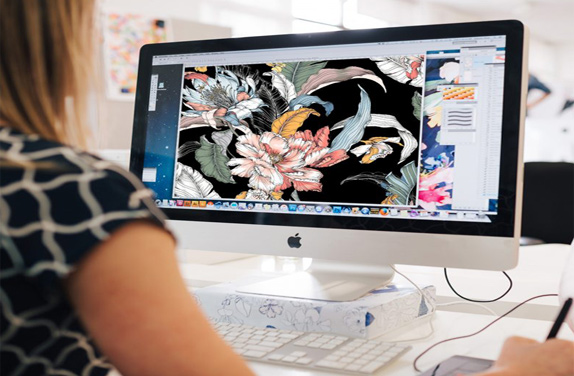 Research & Development
Our R & D team is well versed with the market all over India in term of procurements of raw materials etc. We keep innovating new products such as new Embroidery technique etc. R & D team gets help from our sourcing and designing team for any new product developments. It is important to keep buyers providing new innovative ideas constantly.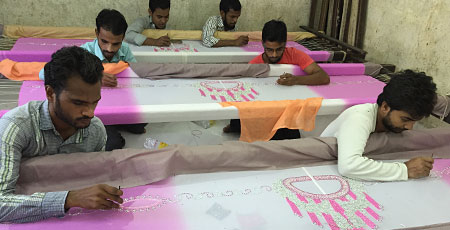 Embroidery unit
We have our own embroidery unit having 80 highly skilled artisans who have been in the embroidery making since long now. The embroidery unit is clean and meet international social standards. Each of our artisan is efficient in producing goods with impeccable quality.
Stitching unit
Saanvi International has an experienced Atelier with master cutters, tailors, seamstresses, etc., to handle both sampling and production tailoring orders. Semi-stitched and finished embroidered garments are produced. With the help of 40 in housed stitching machines we are able to meet bulk order quantities without any delays especially with regards to Scarves and Kaftans orders.